Web Design Company In Mumbai
Working with brands all over the world
We are a Web Design Agency in Mumbai who care, build relationships, have industry experience, and win website design awards.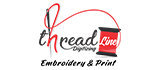 WordPress web design + web development experts
Mumbai's leading website design and website development company
MWD is a full-service web design and development company in Mumbai with our head-office situated in Mumbai . We are a team of experienced website designers, developers and digital strategists. Through our bespoke result-driven solutions we deliver measurable outcomes that empower our clients. Since 2022, we have worked with thousands of clients and established ourselves as one of the most trusted online solution providers for businesses in Mumbai.
An experienced and trusted digital agency | Web Design Company In Mumbai | website designers in mumbai
Our ability to build on any platform willingness to adapt to the client's needs make us the ideal web solutions provider. Working with MWD means you can be as hands-on as you wish! While we do have our own growth in mind, our main focus is always to add value to our customers by refining their ideas and realising their goals through our decade-long expertise and experience. 
View Letter From Our Founder
Good Day. Sonali Sawant Here.
What an interesting time in business!
It feels like the world has been turned upside down.
Whole industries changed overnight.
People forced to reinvent themselves in a blink of an eye.
Some people are still refuse to accept . Some people have evolved and modified their business model. Having a sound digital strategy is now even more important. Maybe your website is not delivering leads. Maybe you are just unsure what the right strategy is moving forward?
What I know is the businesses that devlop and invest in their digital strategy during this difficult period are the ones that will thrive into the future.
We will show you historically how your website has performed and what the true potential your website is.
Our website solutions combine a solution of:
design & website psychology
measuring conversation rates
mapping out your sales processes
understanding your delivery processes
SEO and other paid traffic strategies
building technical assets & resources
digitising your IP
The end outcome is a digital solution that delivers results.

There is so much change at the moment
But one certainty is that digital is here to say and the ones that master it are the ones that will flourish.
Stay safe & positive!
We love our customers and they love our work. Over the years, we've received overwhelming support, love and inspiration from our clients.
Raju Naik
Extremely professional. I have been with MWD for more than one year. I am very grateful to you and I appreciated your dedication and hard work to Grow my Business Digitally
Sulochana Patta
Sonali and her team members are very efficient and talented. They are professionals and deliver work on time. I am satisfied with their professional behaviour and talent
Sam Oke
Sonali has an aptitude for aesthetics and understanding clients that makes her stand out from the thousands of freelance graphic and web designers on the Internet.
Mukeshkumar Vishwakarma
I got a reference to Sonali from my client. After that I read her review on Google Maps and I found it impressive. I just want to thank you for all your help in designing my website. I would recommend MWD to my friends and family in the future.
Amogh K
I would highly recommend MWD. Knows what their customers want. Prompt in service and dedicated to deliver quality. They don't do work just for the namesake. They are genuinely interested in delivering good work!
Ashiya Rani
Your support and dedication to our web project was phenomenal. It was something very close to our hearts and you fulfilled everything we wanted to see on this web page to go live.
Kash Pals
Working with Sonaali from MWD was really good. She has done a wonderful job on my website. She is efficient, quick to deliver and resolves your issues as soon as possible. Thank you, Sonaali, once again.
ThreadLine Digitizing
Very Supportive staff, Good Turnaround,Quality and Creative work Special Thanks to Sonali And Archana for their efforts, 100% recomended ,They are best Thats why I chose them to do my website From UK, we are so happy, planing next website to be done by MWD Thanks And Regards
11+ Years of Experience
Highly Skilled Staff
Premium & Affordable
Immediate Support
Best Web Designing Company In
Mumbai
We Design Websites that Market for You
Born in 2010, MWD is Best Web Design Agency based in Mumbai specialising in 
Web Designer in Mumbai
, 
WordPress
, 
Shopify
,  
eCommerce
,
Digital Marketing
and  
SEO
. We pride ourselves on the time taken to admit the desires of our customers, identifying unique opportunities on the internet before designing a website around these bottom line principles. As a trusted web design company in India, we observe the importance of customer support and gain the majority of our clients through positive word of mouth and referrals. So if you need a professional Web Design Agency to support you with your website design or WordPress , get in touch with us today.
WordPress Website Design, Care and Maintenance
We have been helping over 100+ agencies globally with our WordPress Website Design, Care and Maintenance service. We believe that our journey to build powerful digital solutions and an enjoyable user experience with our WordPress Development Services. As a Trusted wordpress development company in Mumbai we provides Unlimited WordPress support, troubleshooting and fixes,Unlimited small website edits. No time limits or caps and many more.
Best Dynamic Website Designers
In Mumbai
Brand Website Design Cost in Mumbai 
We Build High Converting and High-performance Custom Dynamic Websites for your Business Website. Our team of Expert Strategists / Expert web designers near me in mumbai craft beautiful and functional brand websites. MWD is a professional website development company in mumbai, New Mumbai and Thane, India. We provide website designing that achieves digital goals for businesses.
We ranked First on mumbai keyword like website development company in mumbai, website developer near me, website designers in mumbai, web developer near me, web design company in mumbai, website design company in mumbai, website developers in mumbai